Thank you for joining CWD 2023 & DSEC 2023
March 23, 2023
We'd like to thank everyone for joining, contributing to and supporting CWD 2023 & DSEC 2023!
You can find the Peer-Reviewed Contribution via the following link: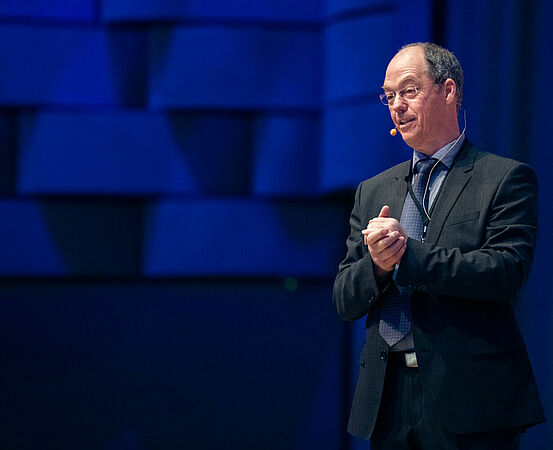 ---
Sponsored by
Winergy is the brand for wind gearboxes, generators and drive systems of Flender GmbH and is headquartered in Voerde, Germany. Winergy drives have already been incorporated in the first wind turbines in the early 80s. Winergy is nowadays the only system supplier in the wind market that combines expertise for the entire drive train under one roof with gearboxes, generators, direct drive segments, couplings and digital solutions. Over 350 GW of geard drive power and more than 25 GW of direct drive power have been successfully delivered worldwide. The wind brand is also further expanding its service offering by acquisition of Finnish wind gearbox manufacturer and service provider Moventas.
Siemens AG (Berlin and Munich) is a technology company creating technology with purpose and adding real value for customers. By combining the real and the digital worlds, Siemens empowers its customers to transform their industries and markets, helping them to transform the everyday.
Siemens Motion Control as part of Siemens Digital Industries is one of the world's leading suppliers of products, systems and solutions and software for drive technology and for controllers for machine tools. The core of Motion Control's portfolio are solutions for an integrated drive train and an industry-specific portfolio, for example for the machine tool industry, for intralogistics, the aerospace industry, as well as for additive manufacturing. Its automation technology is complemented by production-related software up to the connection of machines and drive applications to the cloud. Embedded in the Siemens sustainability strategy, its portfolio enables customers' production to be more sustainable.
---
Conference Highlights
Talks
Eurogress, Aachen
On both conference days, our speakers will present their latest insights on current topics. As a participant you will have the opportunity to exchange ideas and experiences with other conference participants.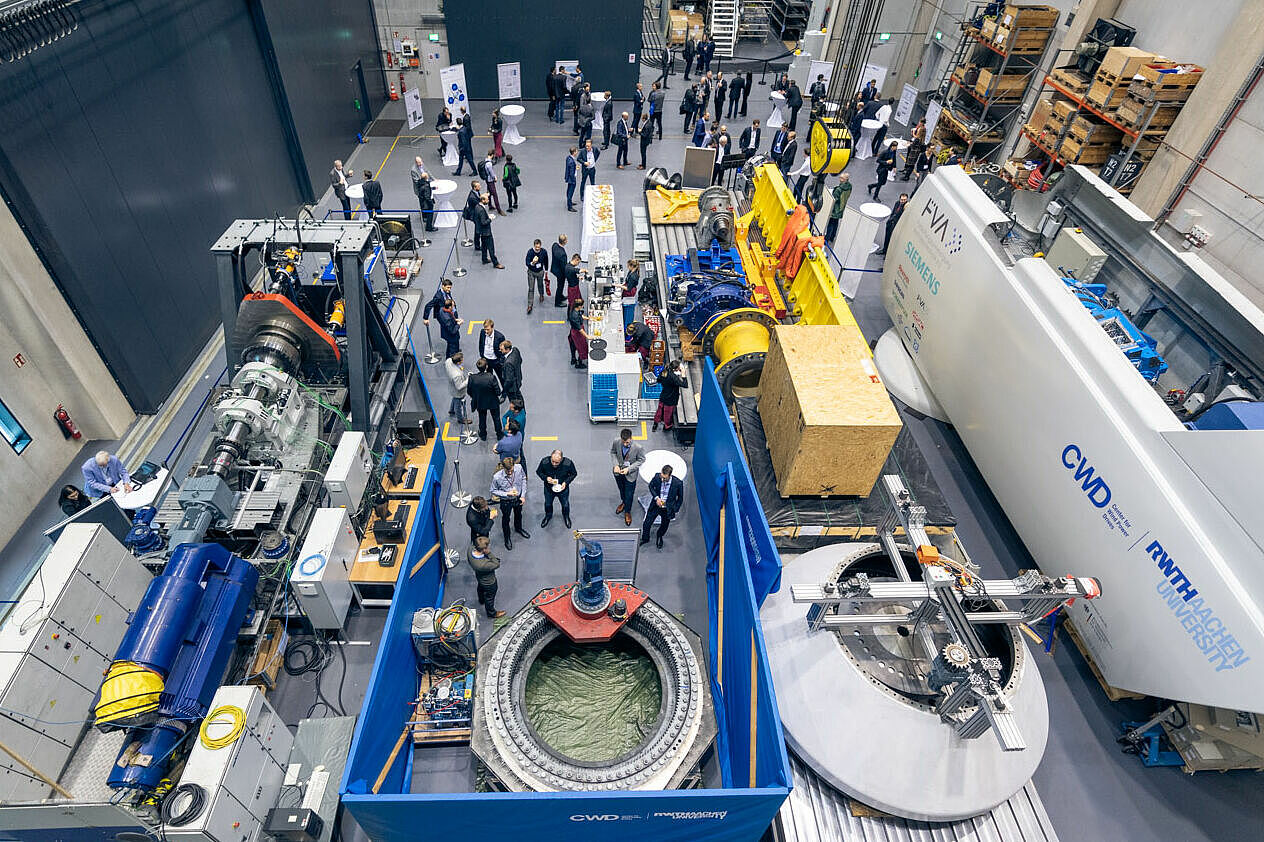 Guided Tour
Center For Wind Power Drives
Start the second conference day by participating in our guided tour of the Center for Wind Power Drives and the MSE Test Center. Here, you can experience science up close and see our 4 MW wind turbine test bench. A transportation service will be provided starting at the Eurogress.
Trade Exhibition
Eurogress, Aachen
Get in touch with leading industry representatives at the accompanying trade exhibition. Be inspired by innovative products and solutions offered by the industry.
Conference Dinner
Town Hall, Aachen
At the end of the first conference day, we invite you to our conference dinner in the coronation hall of Aachen town hall. Take the opportunity to make new contacts at the musically accompanied dinner and discuss your impressions of the conference.
---
Topics CWD 2023
Power Density
Drivetrain Concepts and System Performance
Component and System Testing
Cost Reduction
Reliability and Predictive Maintenance
Grid Connection and Dynamics
Decentralized Energy Systems – DC Grids and Hydrogen
Electrical and Mechanical Components
Certification and Verification
NVH and Tonality
Sustainability and Recycling
Floating Wind Turbines
Digitalization and Control on Turbine and Park Level
Topics DSEC 2023
Drivetrains:
Performance and Efficiency
Noise Vibration Harshness
Drivetrain Integration
Machine Elements:
Bearings, Sealings, Gears, Couplings, etc.
Wear, Fatigue and Friction
Lubrication and Superlubricity
Digitalization and Sensor Integration
Systems Engineering:
Function-Oriented Development
Model-Based Systems Engineering
Digital Twin
Life Cycle Engineering
Multidisciplinary Design Optimization
Surrogate Models
Generative Engineering and Design
---